Our goal ?
Landscaping nature in the city!
FRENCH DESIGN AND MANUFACTURING
Street furniture for public space layouts
Contrarily to green spaces where vegetation and the area function define the street furniture, public space equipment answer other concernes. Thus, we consider that there are 5 main subjects:
mobility,
cleanliness,
security,
seat,
greening
By consequence, it was essential to us, to be in the ability to bring you solutions in each of them.
MODERN AND DESIGN
ATECH characteristics
We identify 3 main typologies of publics spaces: road, squares and banks. These public spaces have one common point, they welcome public. If we are specialized in flowering furniture, we also developed a complete range of street equipments.
ATECH characteristic relies on its modern and design approach. Indeed, we are convinced that urban greening can be original, with lasting materials.
With this in mind, we grasp public space layout globally. Consequently, our skills and our offer extend beyond flowering furniture. Then you have different ranges at your disposal, but also, bespoke products. The latter allows you to consider any possibilities and this, while mixing materials or design.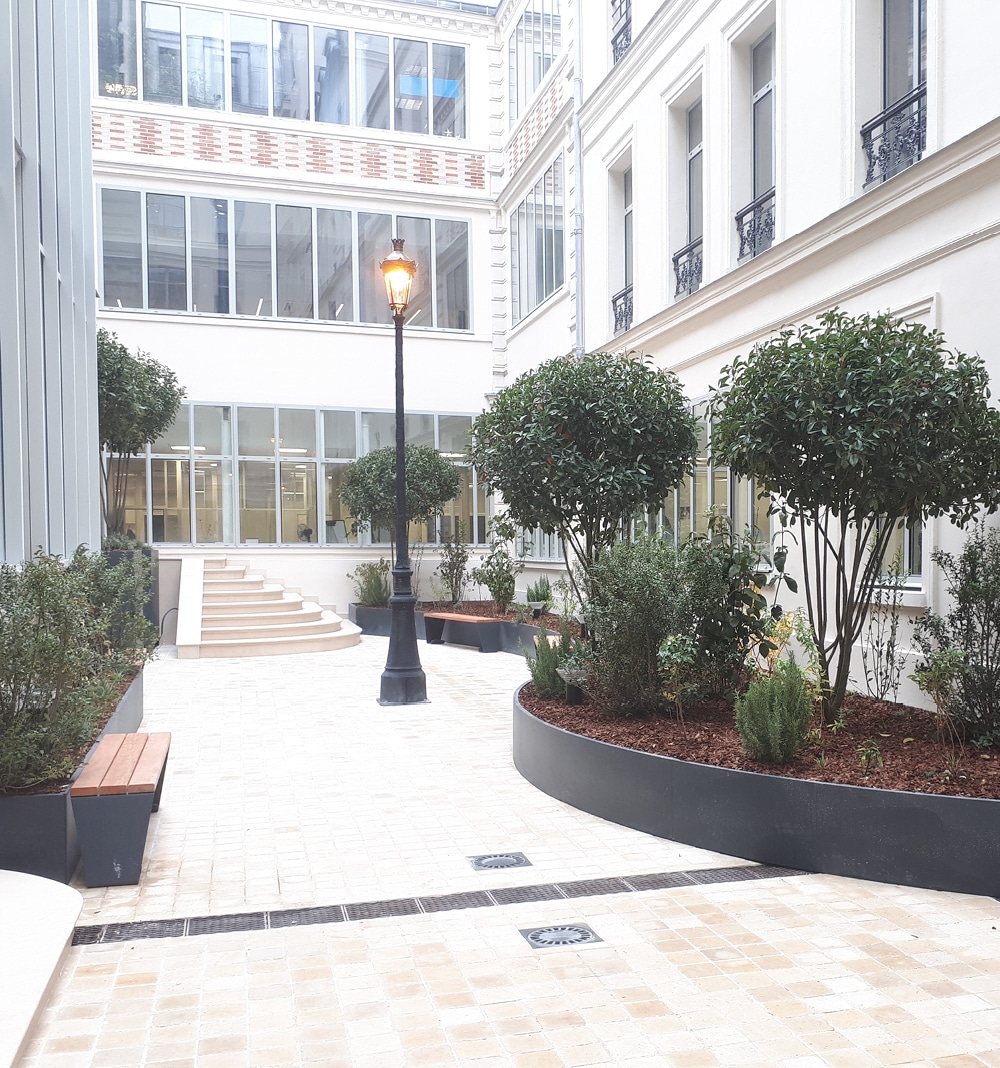 Our means?
Equipments with a unique design, with adequate materials and a refined know-how on many decades.
Our 3 types of public spaces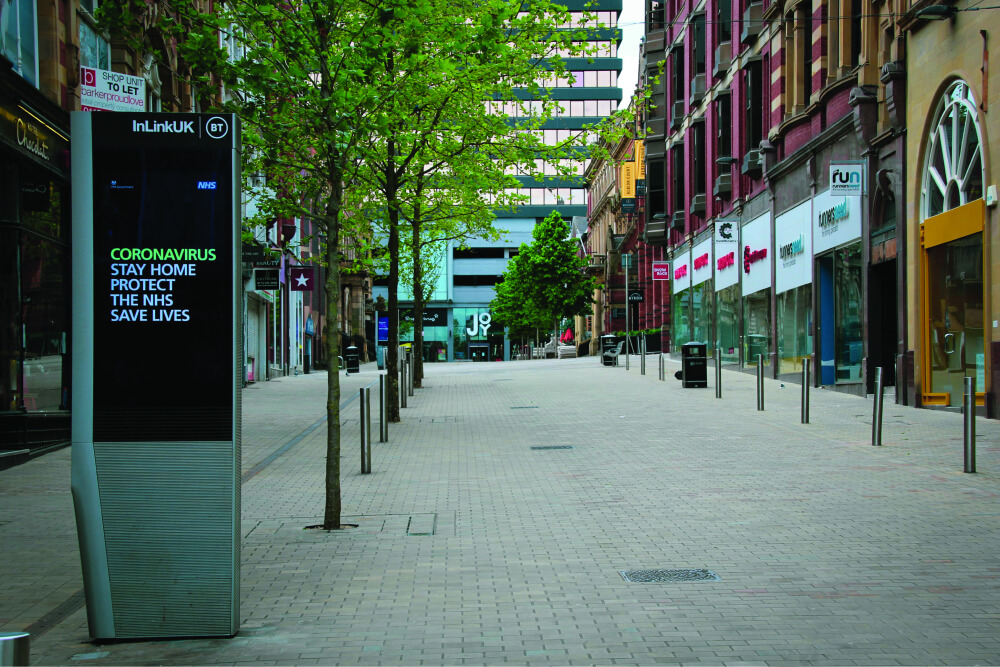 STREET FURNITURE FOR ROAD LAYOUTS
In a broad manner, 
the road
 includes taffic lanes as well as their nature and structure. By conquence, there are a lot of subjects to approach and solve.
The current challenges of roads aim to favour slow transport while prioritizing pedestrian. Whether is it long-term or one-time, it is necessary to make the trip simple and practical.
Hence, road equipment passes by their greening through planters, their security through barriers, and their cleanliness through bins.
STREET FURNITURE FOR PUBLIC SQUARE LAYOUTS
The 
square
 in a city is its asset. Holding a real touristic power, it often reflects the city image. Landscaping a square conveys literally then to landscape the public space.
The major asset of a square is based on its seats. Indeed, if benches have their spot on the square, there are also alternatives like standing-seats. In a second time, the subject will be to import plants.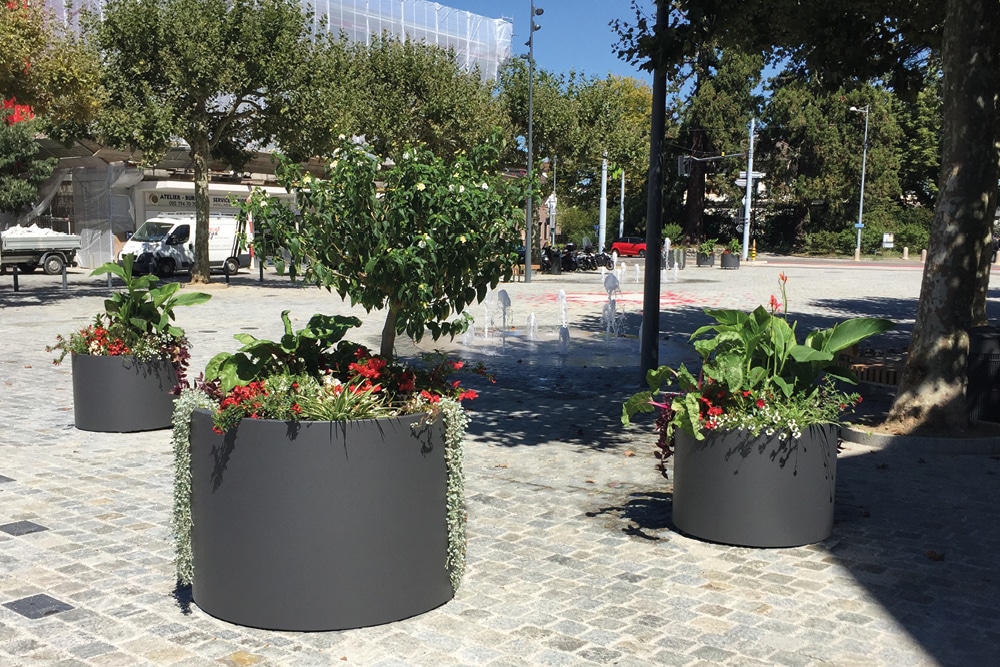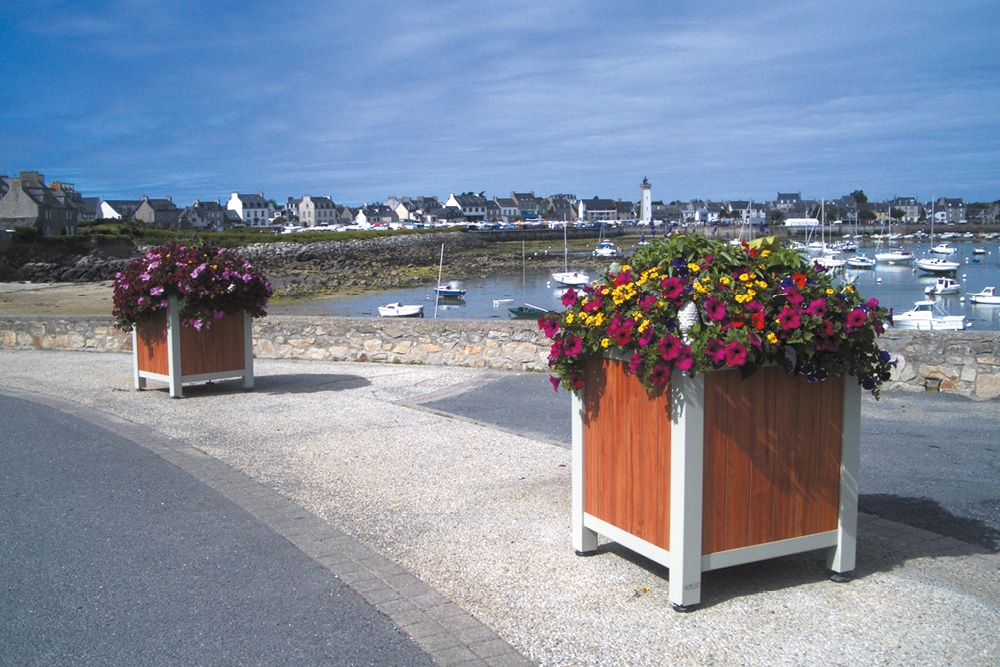 STREET FURNITURE FOR BANK LAYOUTS
The challenge of 
bank layout in urban environment
 is significant. This location is suitable for relaxation, walks and gatherings. Hence, it must be able to welcome inhabitants and answer their needs.
Street furniture must be selected with care, favourising practical and aesthetical elements. Public benchs will allow, then, to admire landscape in peace. Yet, is it not the interest of a bank?
We are aware that public space layouts represent public life layouts. Insofar, street furniture plays an including role. Spaces invite to relaxation through seats and allow the area respect thanks to, especially, bins.