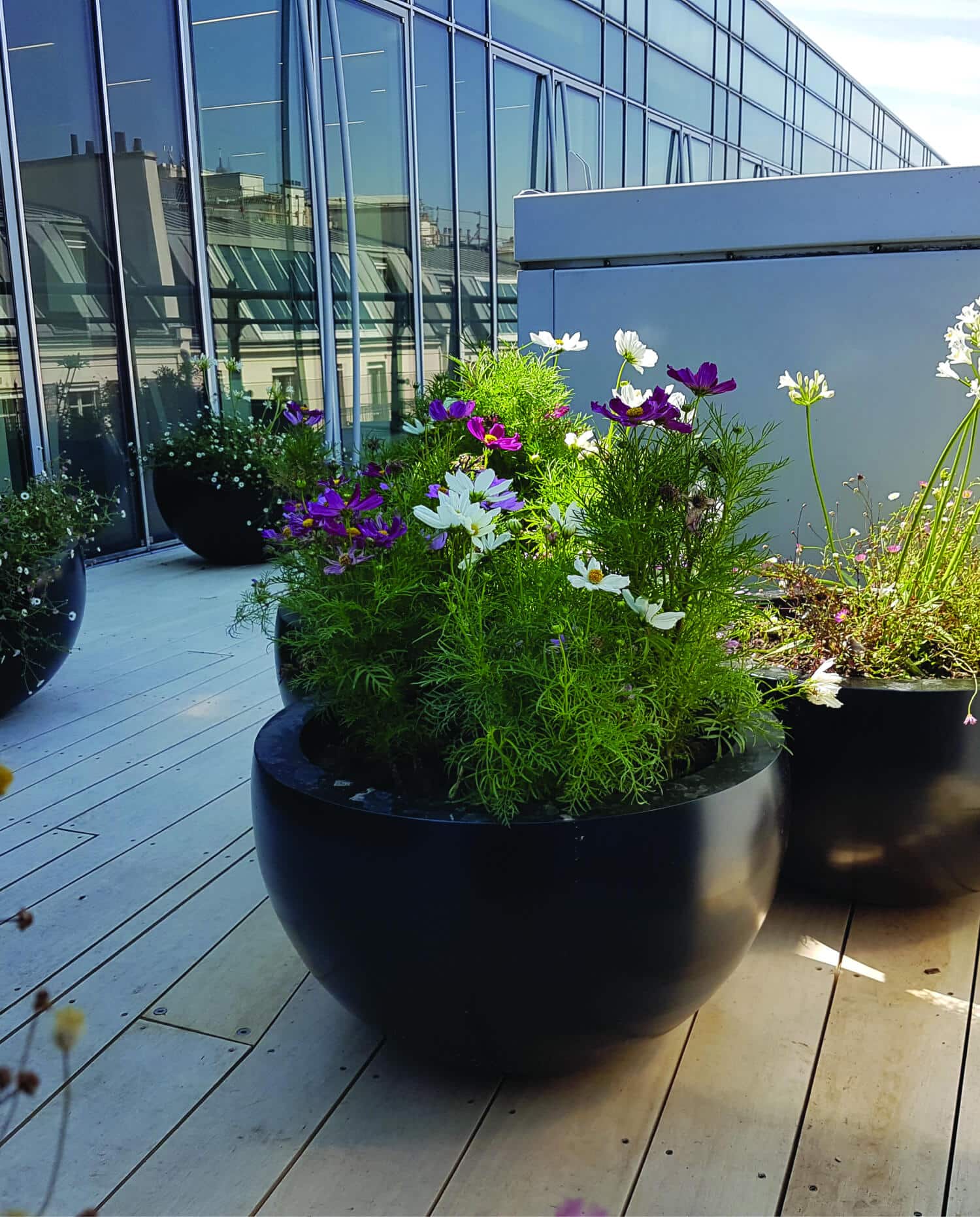 Our products introduce two objectives:
making a positive impression to visitors and favour the daily life of people who work there.
WELL-BEING AND DESIGN
Street furniture for private spaces layouts
When we enter in a private space: shopping mall, company, we immediately have a first image of it. The arrangement which is made on the hall, for example, often shows the company valus. Indeed, the parallele between the presence, or not, of plants tends to translate its interest for environment.
As a matter of consequence, street furniture and street equipment for a private space layout introduce two objectives. The first one can be seen as an external objective, the one of making a positive impression, showing its values to visitors. The second objective is more internal. Indeed, it is to favour the daily life of people who work there, like the employees. Typically, we can imagine allowing employees to come by bike, putting cycle racks in place.
Type of spaces we landscape and equip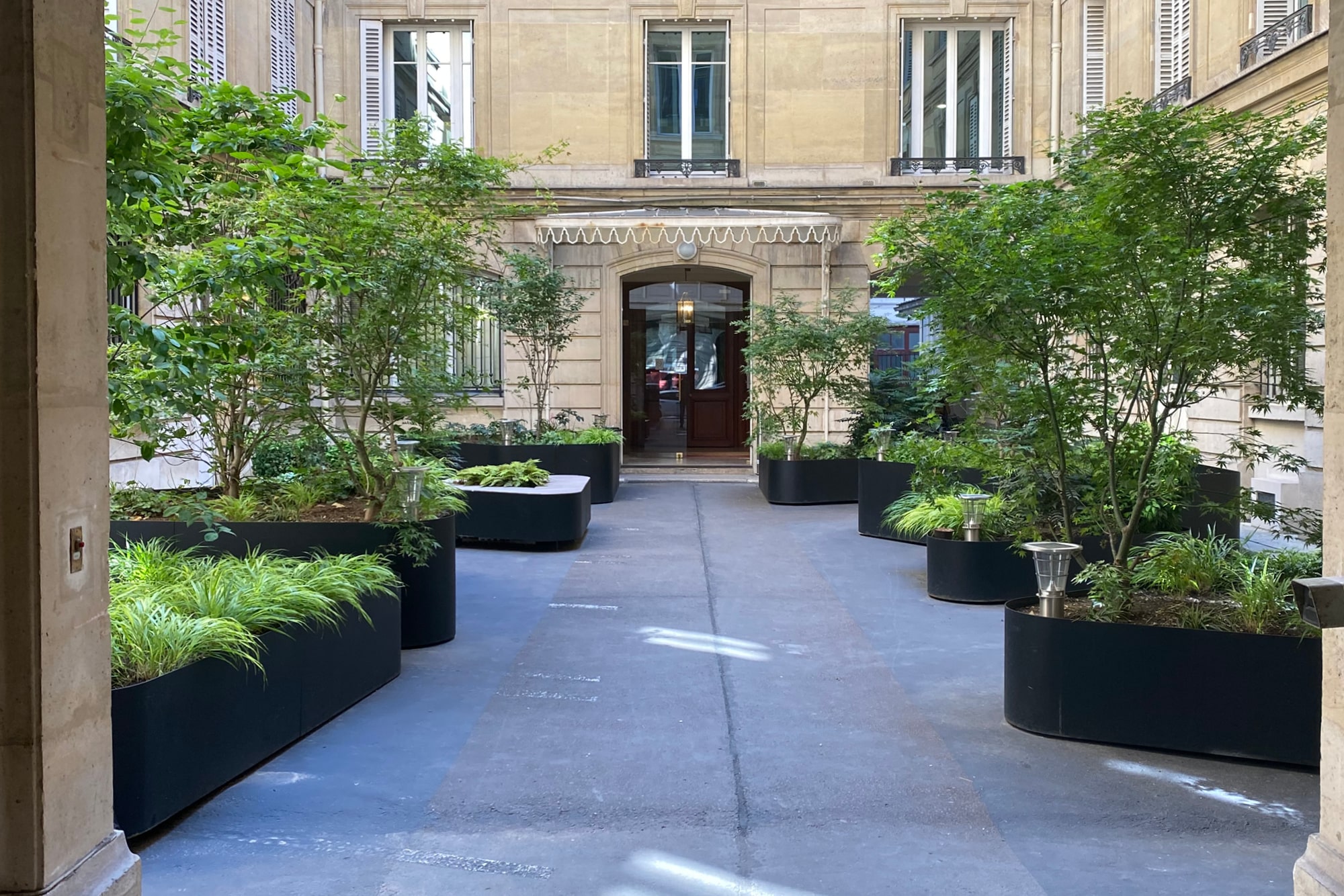 What makes the difference in a patio are undoubtedly plants. They make it cocooning, exotic, offer a journey in our thoughts or allow it to shadow it, in the aim of having a soft time.
Our offer, with great height, allows you to consider strubs and high plants. Insofar, whether the soil type is, its greening is possible. We set a goal to ourselves, the one of the urban greening thanks to street furniture.
Urban equipment to plan a rooftop layout plays on two points. The first, essential, will serve to optimize this outdoor space by greening it. Whether the plants isolate, are aesthetic or utilitarian, like a vegetable garden, ATECH helps you in every furniture plans.
The second point is to welcome users by allowing them to enjoy the rooftop, with seats. But not only! Tables are also often expected.