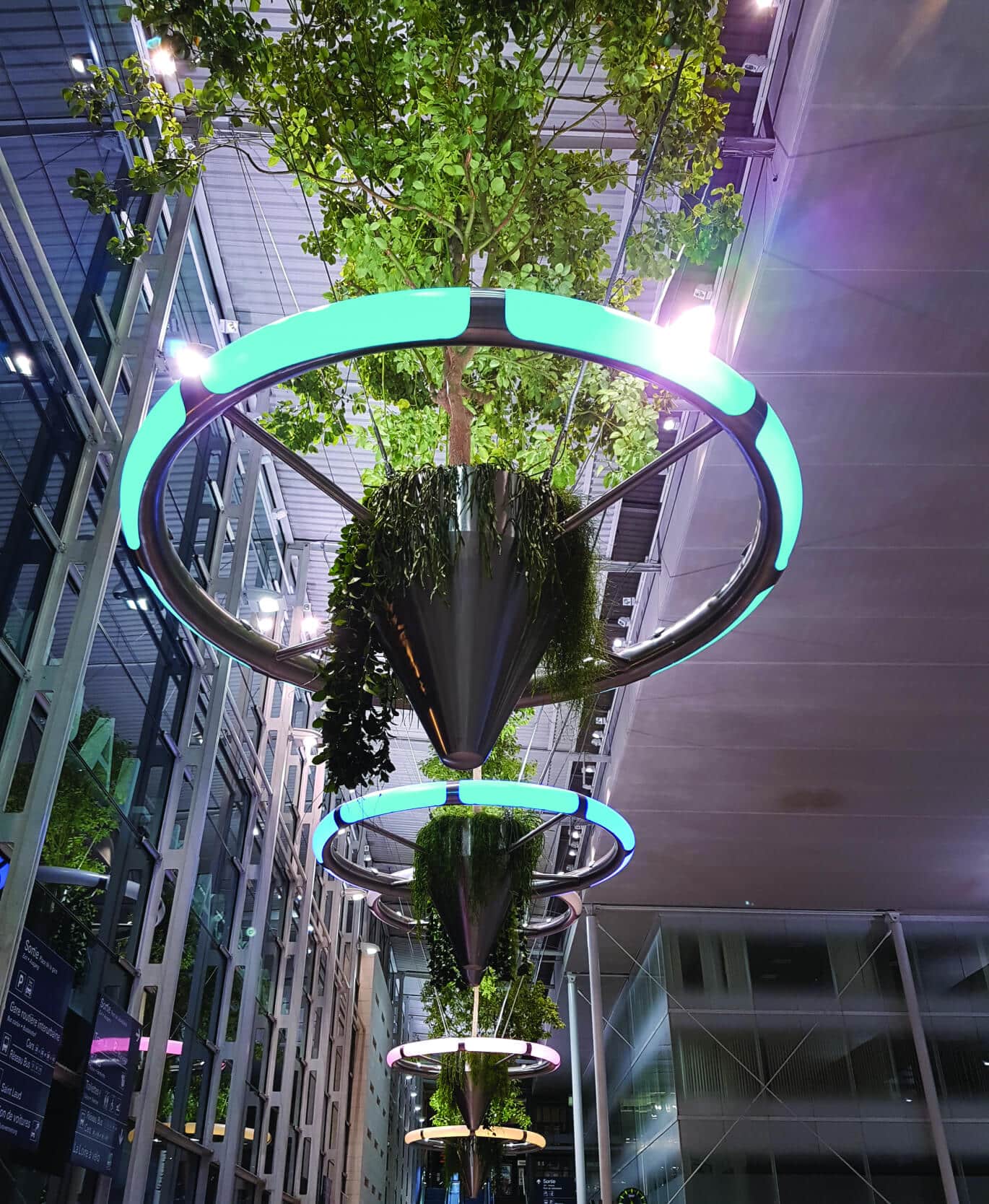 Our requirement?
Offer you a strong and lasting equipment.
FRENCH DESIGN AND MANUFACTURING
Street furniture to green your spaces
Green urban spaces has become a major concern. Indeed, besides the aesthetical aspect, which provides an unequalled appearance to a space, put plants in the city give many advantages. Then, we can notify that it fights against urban heat islands effects. Furthermore, cooling down the air, its quality is improved, while developing biodiversity. ATECH offers its know-how and experience at your disposal in order to present you street furniture to green the cities.
Integrate vegetal in a space requires a specific equipment. Moreover, as part of public spaces, regulations and standards must be respected. Our solutions are then based on these rules but also with a modern and original vision.
To green spaces, there are various solutions. The main ones are, of course, flowerboxes and other flower pots. Street furniture manufacturer, materials are our field of expertise. By consequence, we have declined equipments in original and unexpected materials.
Green spaces gather parks and gardens, green flows and ecodistricts.
The challenge lies in the greening of outside spaces through innovative and adapted solutions.
To choose the furniture which will green these spaces, it must be based on their own function. Walk, rest, relaxation and calm: a street furniture that invits to it is needed.
The use of street furniture to green spaces can answer very precise technical issues.
Insofar, planters protect vegetation. Flower pots delimit an area and flowerboxes allow to grow certain plants. It's up to you to share us your needs, up to us to offer you solutions!
The main difficulty is to install an equipment able to reconcile plant needs, while respecting standards. That's why any design furniture combining different functions is particularly appreciated. Typically, the fact of settling a bench, around planters, is an excellent way to reach it.
The other component to consider will be the material. Indeed, materials with few maintenance must be favoured.
Private spaces are taken in a wider way. Working closely with professionals such as landscapers or architects, ATECH takes action to green spaces like rooftop, company hall or else patio.
The feature relies sometimes on the fact of greening interior spaces. yet, with our experience, we realize and offer solutions able to green interiors like exteriors.
We offer simultaneously standard products, through several ranges combining furniture and equipment able to green any kind of spaces. But also bespoke products to answer any constraint. Our bespoke offer paired with our know-how allow us to adapt ourselves to any situation. Thus, each constraint can fin an answer and any problem, a solution.