Street furniture for public square layouts
Historically, in public spaces category, square is a major space allowing any type of gathering. Its planning is then a main challenge. Indeed, it represents the city, its style, what it wants to show first. Through equipment, we become aware of the city values.
Even if they are plentiful, that their sizes are different, that their shapes are numerous, the square must answer similar needs. Thus, the aim is to offer a qualitative experience. Yet, it directly involves outdoor furniture and street equipment.
The first thing it to answer the essential requirement of a square, to be able to welcome comfortably users. Then, it will lies on the benches and seats quality that are offered.
Then, cleanliness has also a main importance. It guarantees the city image, it is then a necessity to offer suitable solutions to users.
Finally, let's take care of the inhabitants secury. Indeed, barriers can be need to delineate the square outline, especially from road.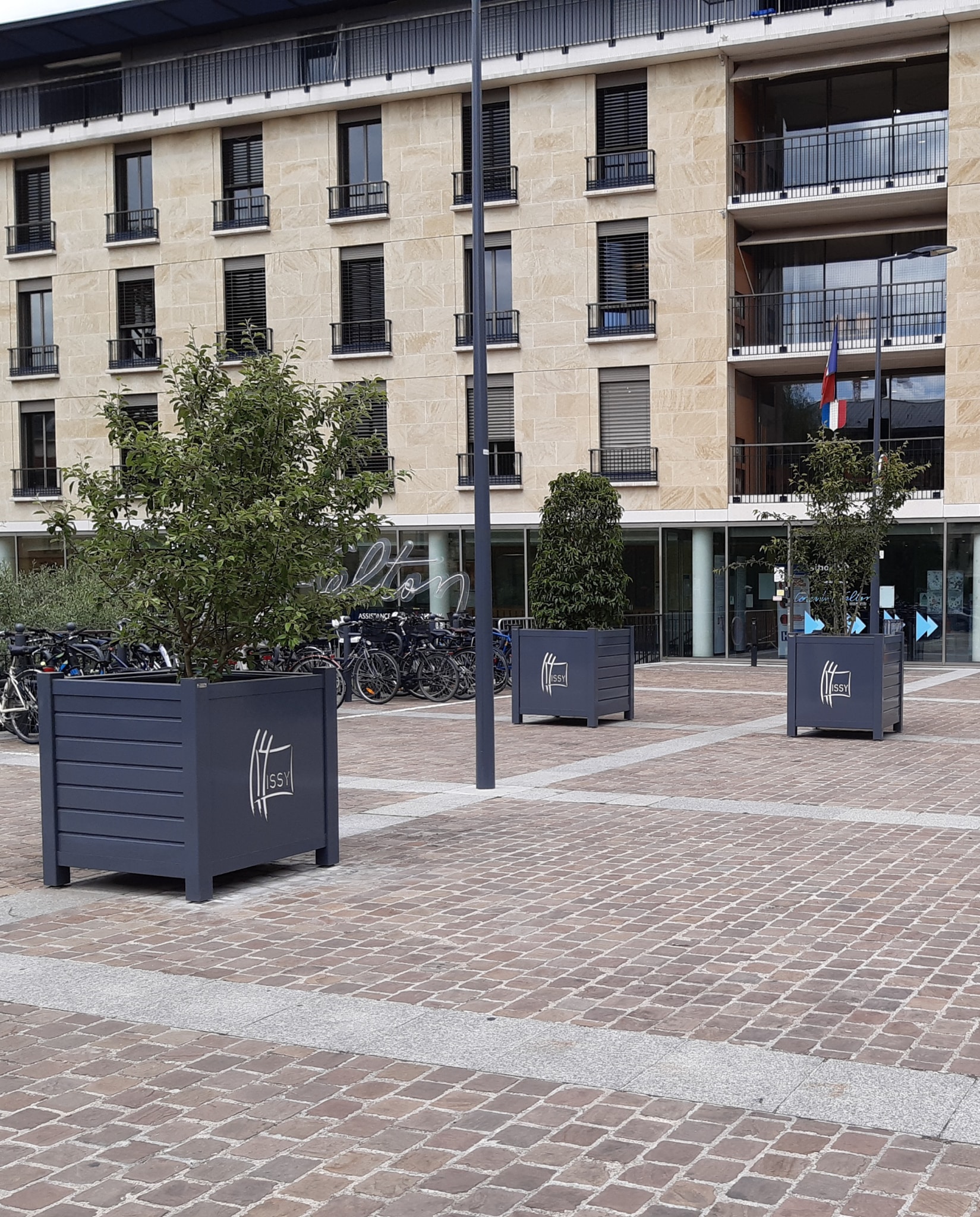 INSPIRATIONS FOR PUBLIC SQUARE LAYOUTS
Do you need inspiration to re-abilitate Nature into public or private spaces?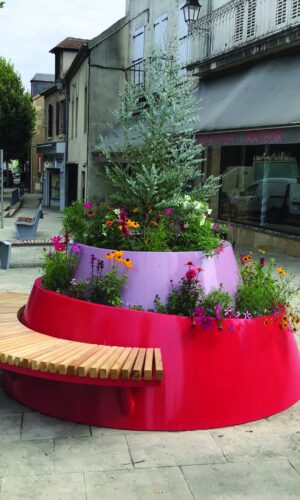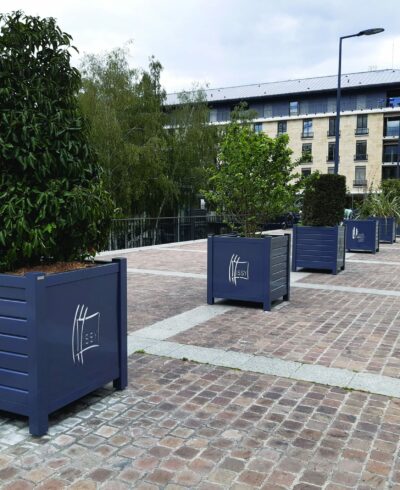 Often deprived of soil, like banks or roads, greening public squares necessarily goes through the addition of elements above ground.
Specialized in the greening integration in urban environment, we have many solutions to offer you!
Choice of the product (planters, flower pots, 2-in-1 street furniture) but also shapes and materials, your square will include plants, flowers and shrubs to the delight of users! Furthermore, let's keep in mind the environmental impact, especially on the city refreshment which is a criterion of choice.
PRODUCT CATEGORIES FOR PUBLIC SQUARE LAYOUTS
Cycle racks, bins, orangery planters... It's up to you to choose!