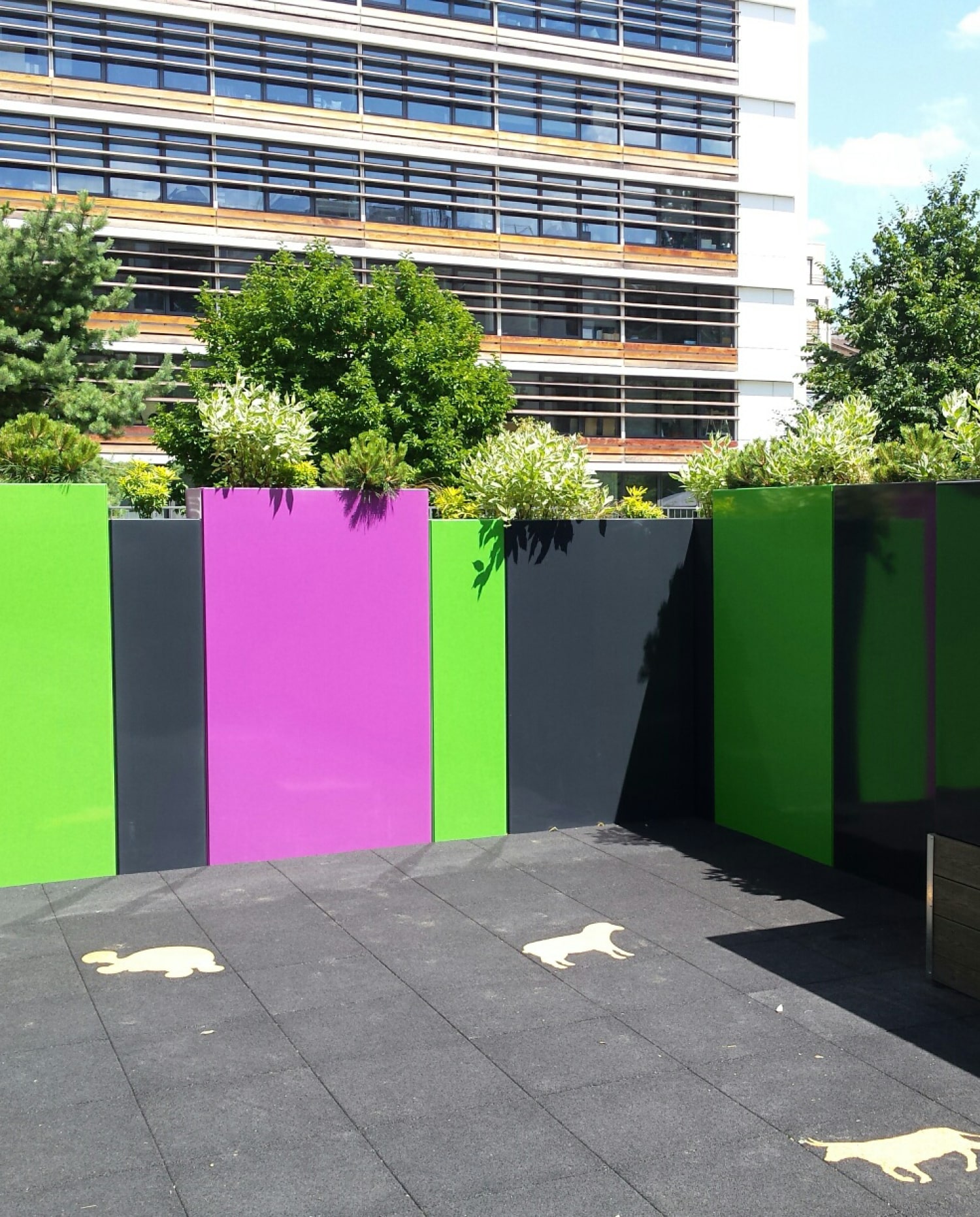 Our products introduce two objectives:
To make schoolyards more pleasant
and bring well-being to children.
WELL-BEING AND DESIGN
Greening street furniture for children's health
We are witnessing a return to nature also in schoolyards. This semi-urban space is not spared. It was vegetal then mineral and it returns from now on to the sources. Mediation is important in this context, we must banish the idea that nature is dirty. It brings a reduction of stress and protects against UV and heat.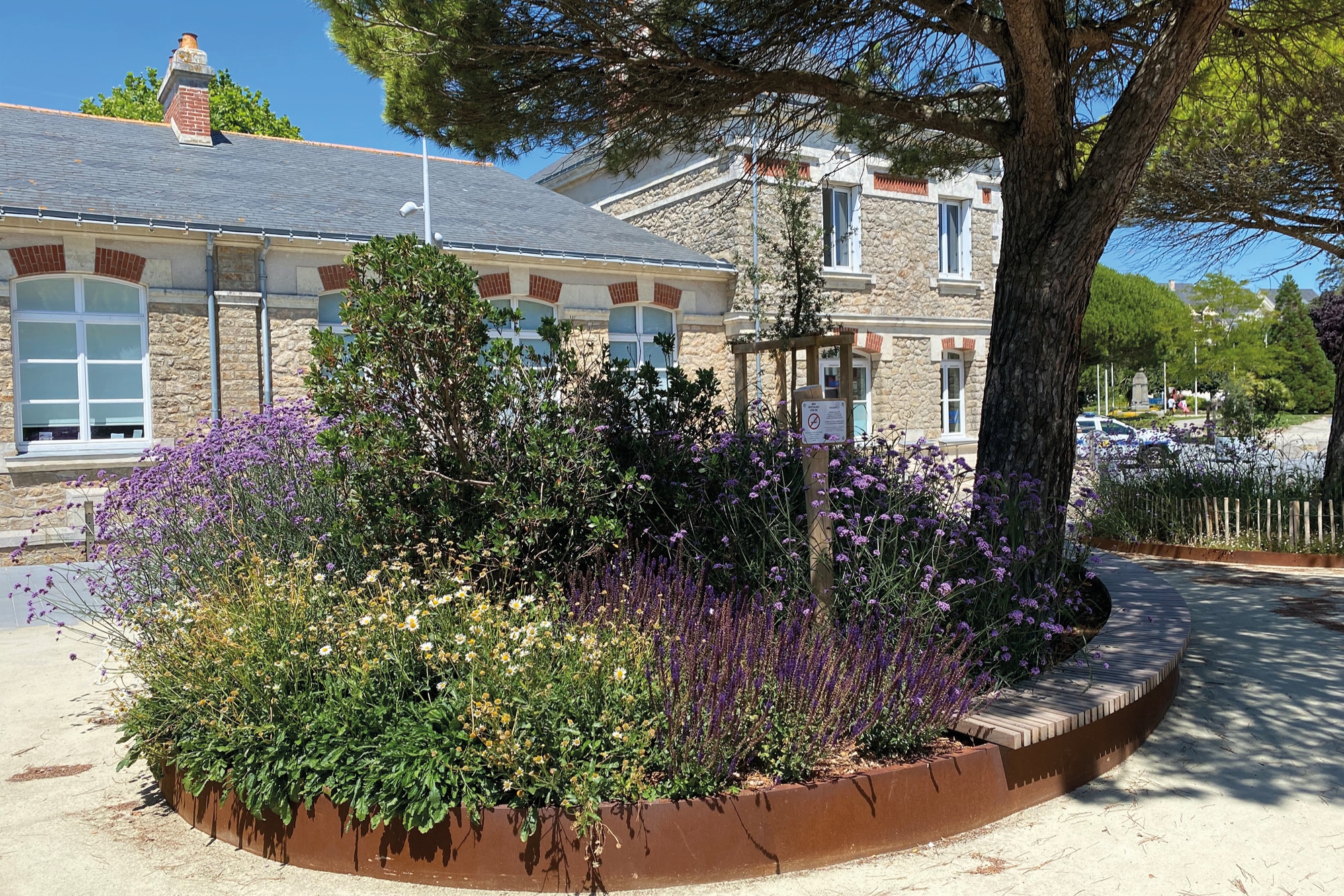 The roots of the trees have removed the mineral space in place, whether it is made of paving stones or asphalt. After a waterproofing of the ground, we come to surround them. The solution opposite protects them and secures the space, the whole embellished with a seat to enjoy the space.
REFRESH AND CREATE SHADED AREAS
We are witnessing climate changes such as heat waves. And within a mineralized playground, the problem of albedo is the same. It is therefore necessary to vegetate in order to cool and create shaded areas.