Street furniture for parks and gardens layouts
The whole difficulty of parks and gardens lies in the cumulation of the required professional bodies. Indeed, environment workers, architects landscapers or urbanism specialists must coincide in their needs and rules.
Nevertheless, parks and gardens layouts for a local authority is a major challenge. Besides the greening of urban space, with plays a crucial role, we must also grasp the sociological aspect of the latter.
There are different classes of urban parks. Thus, there are historical gardens with the aim of preserving and ensuring a sustainable use. Secondly, we can cite neighborhood green spaces, which are present all over the city. Their goal is to green the urban space, but also to offer a recreational place for people. Lastly, urban parks, true life places, of joy and entertainment, have a purely recreational function. Young and old meet there to stroll, walk around and enjoy themselves.
In that way, street furniture must answer different needs and issues. Besides their type, materials also play a leading role.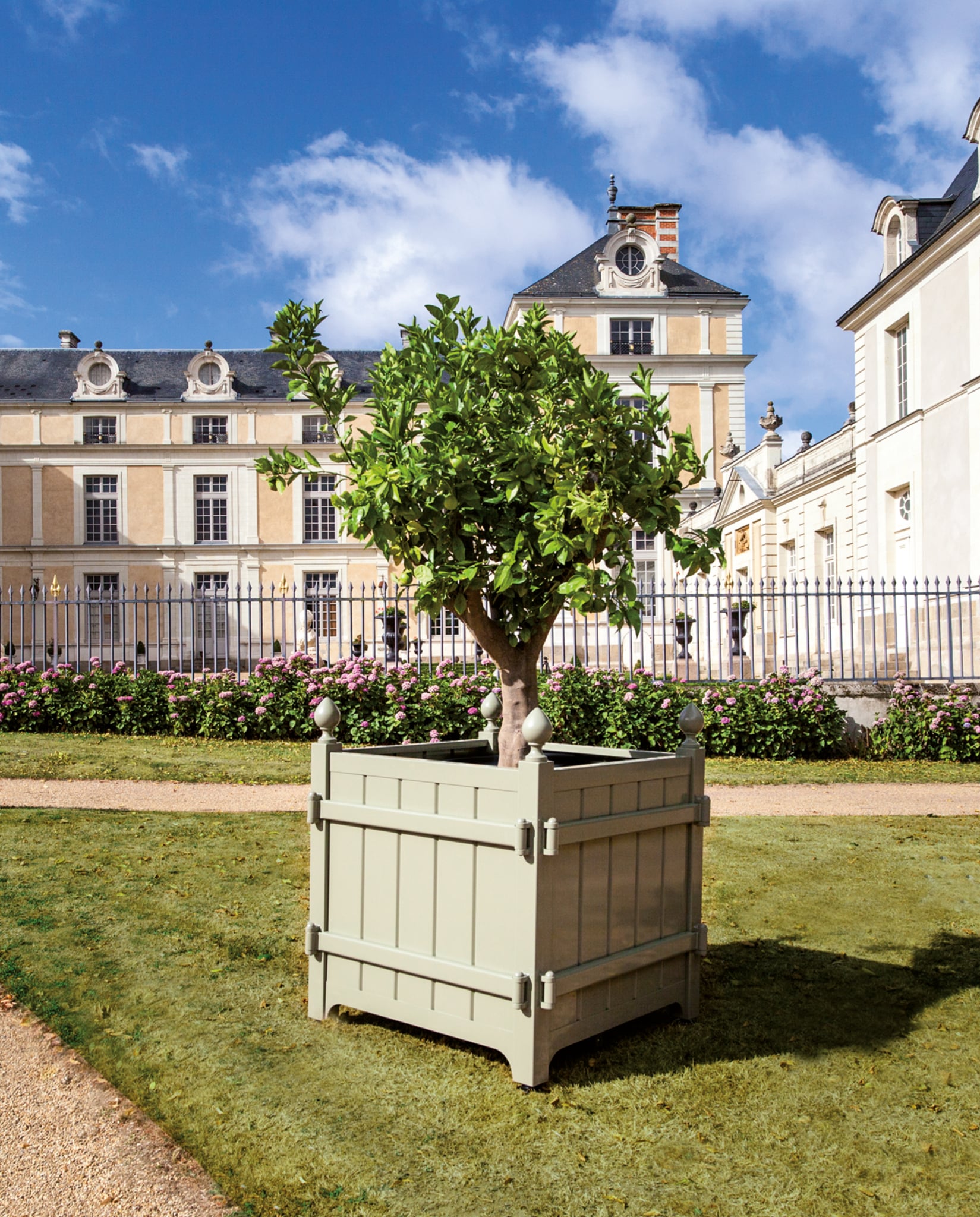 INSPIRATIONS TO FURNISH PARKS AND GARDENS
Do you need inspiration to re-abilitate Nature into public or private spaces?
WHICH STREET EQUIPMENT FOR WHICH SPACE?
It is that question we can answer, while accompanying you in your layouts projects. Our experience and our know-how are true assets in your projects! between our standard offer, our bespoke offer and our material choices, the green spaces layouts will be unique.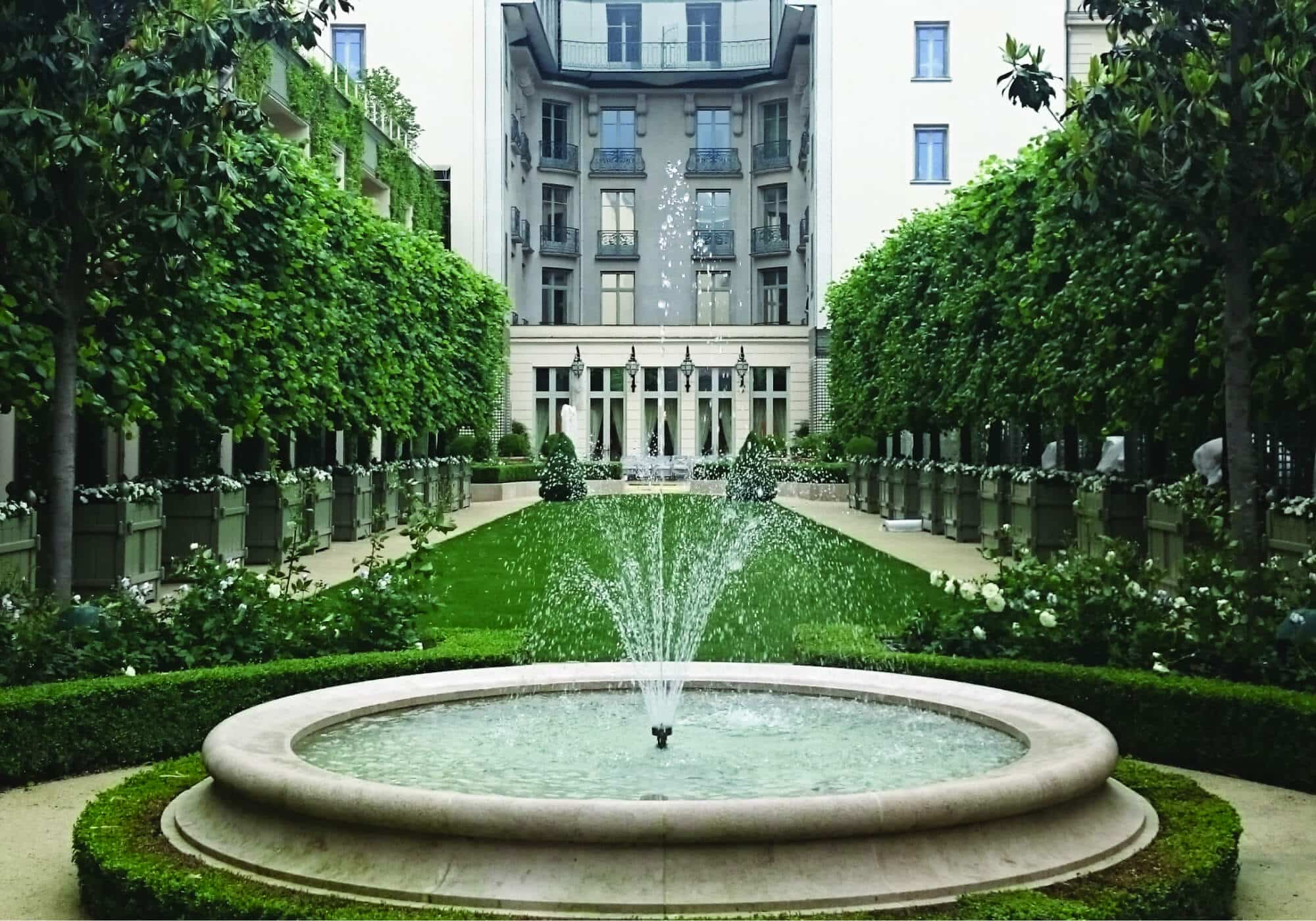 Street furniture for public garden
The public garden is often old, witness of a time we want to preserve. Therefore, street furniture for public garden must fill diffeent functions. The main one is to protect plants, sometimes centenary. Insofar, edges and tree grates will be adequat.
Benches will also be a central element. Wood seems to be the most appropriate material to not denature space. With that in mind, metal could bring a original touch, sometimes expected.
Street furniture for neighborhoods green spaces
Neighborhood green spaces often need the supply of plants through above-ground furniture. First, planters, flower pots and flowerboxes are the key elements of these layouts.
According the environment, the material will be more or less resistant facing weather. And that, with a minimum maintenance. Steel for robustness, corten for originality and stainless steel for resistance and design, it's up to you to choose what fits better!
Besides greening, the installation of benches, picnic tables and any other element to welcome walkers is to consider.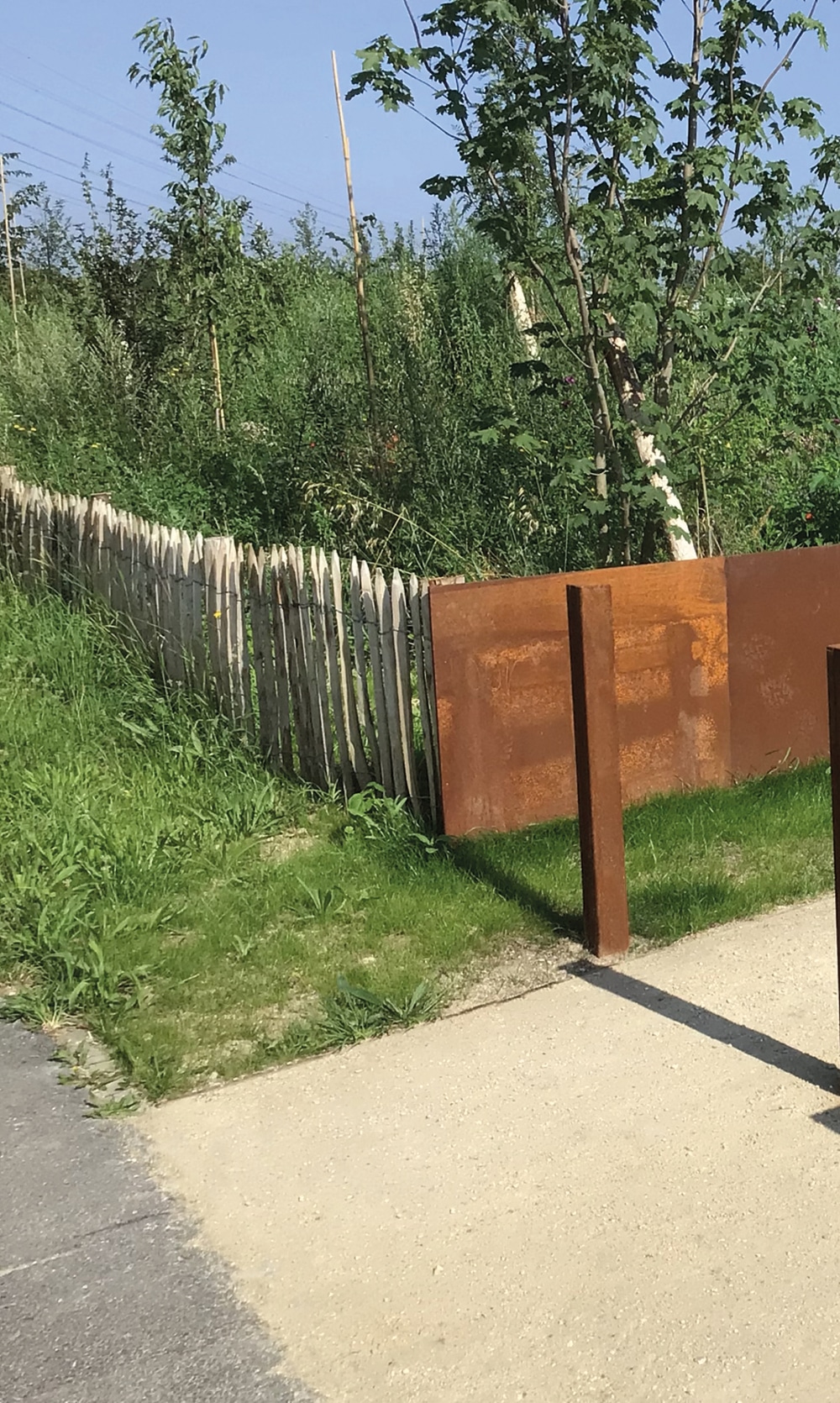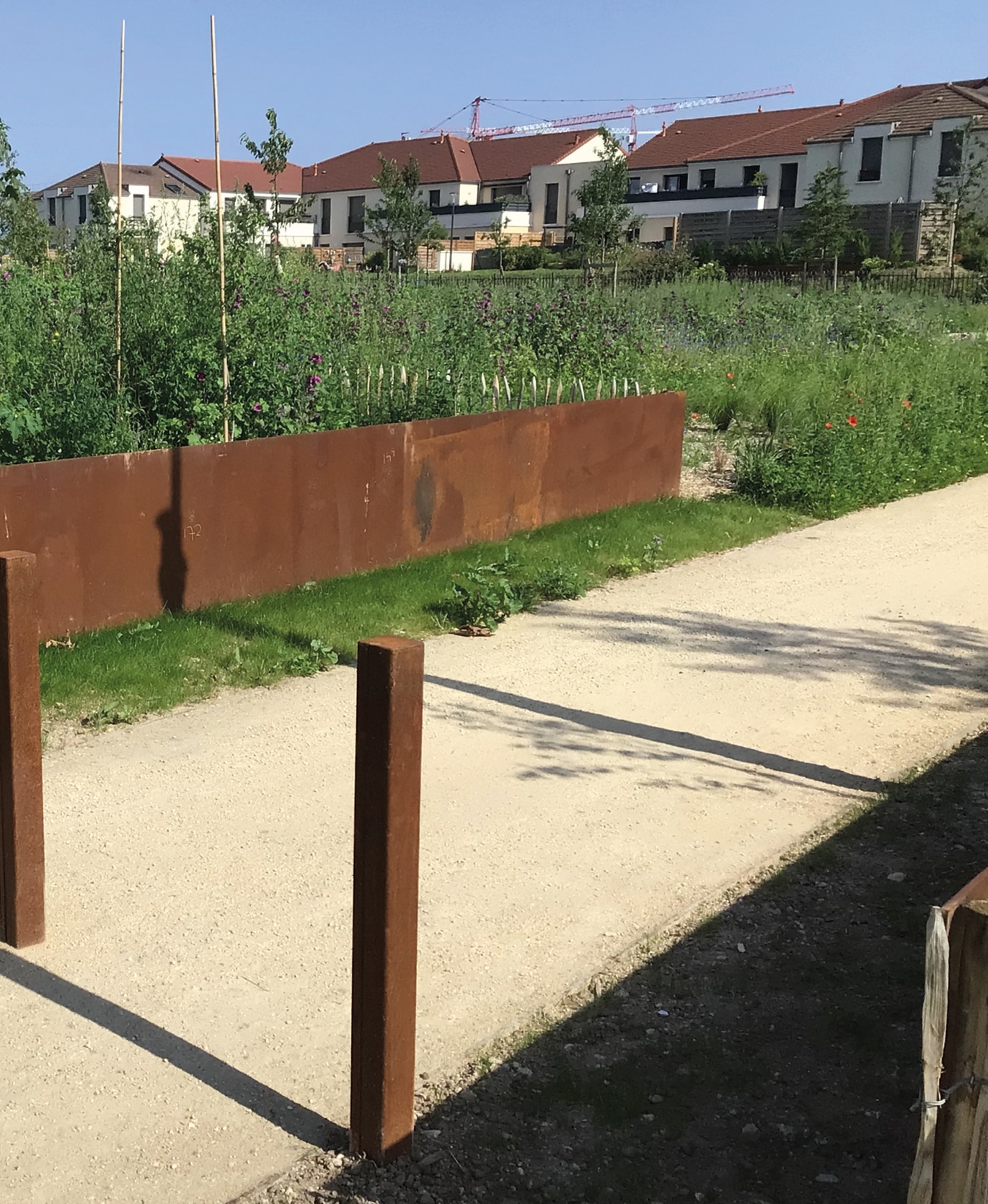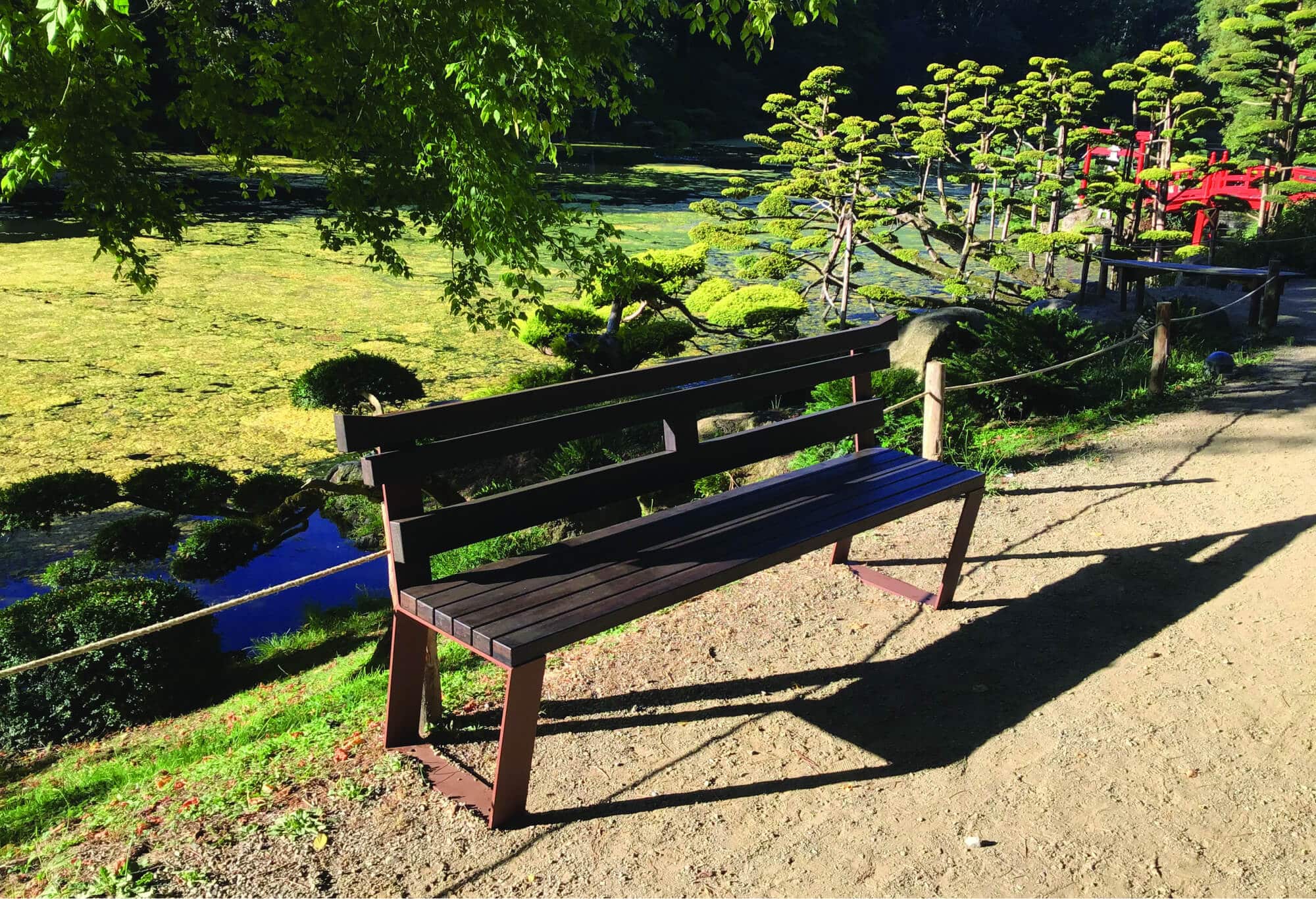 Street furniture for park
In a park, we are expecting to see different areas. Each of these is then dedicated to an activity. We can mention relaxation, picnic, playgrounds for children or else a circuit for running. Then, furniture must answer different uses.
Beisdes, the park is often the opportunity to green spaces in a playful and aesthetical way, while answering environmental needs.
Green flows and ecodistricts are, about them, specific projects that we think differently.
PRODUCT CATEGORIES TO FURNISH PARKS AND GARDENS
Need of inspiration to landscape Nature in public or private spaces?