Street furniture for road layouts
As part of public space, road is meant in the broad sense. Consequently, it includes many elements and it needs a wide but also precise perspective. Roads refer to roadways and their outbuildings. But, we must also consider their nature and their structure. Indeed, they come from the street equipments needs.
When the plan of a road is necessary, it is to change things. Yet, change is often made by politicians of local authorities. Then, it is through the layout that we see the will and adaptation of public space. Indeed, nowadays we are witnessing the will to favour pedestrian and slow modes of travel like cycle paths. By consequence, all of the furniture must adapt to these changes.
Furthermore, if the roads become pedestrianised, they also become greener. ATECH adapts itself and offers you products answering your needs.
The challenge of road layouts is the access. The challenge of street furniture is, about it, to make the experience pleasant. Yet, it necessarily goes through the needs understanding.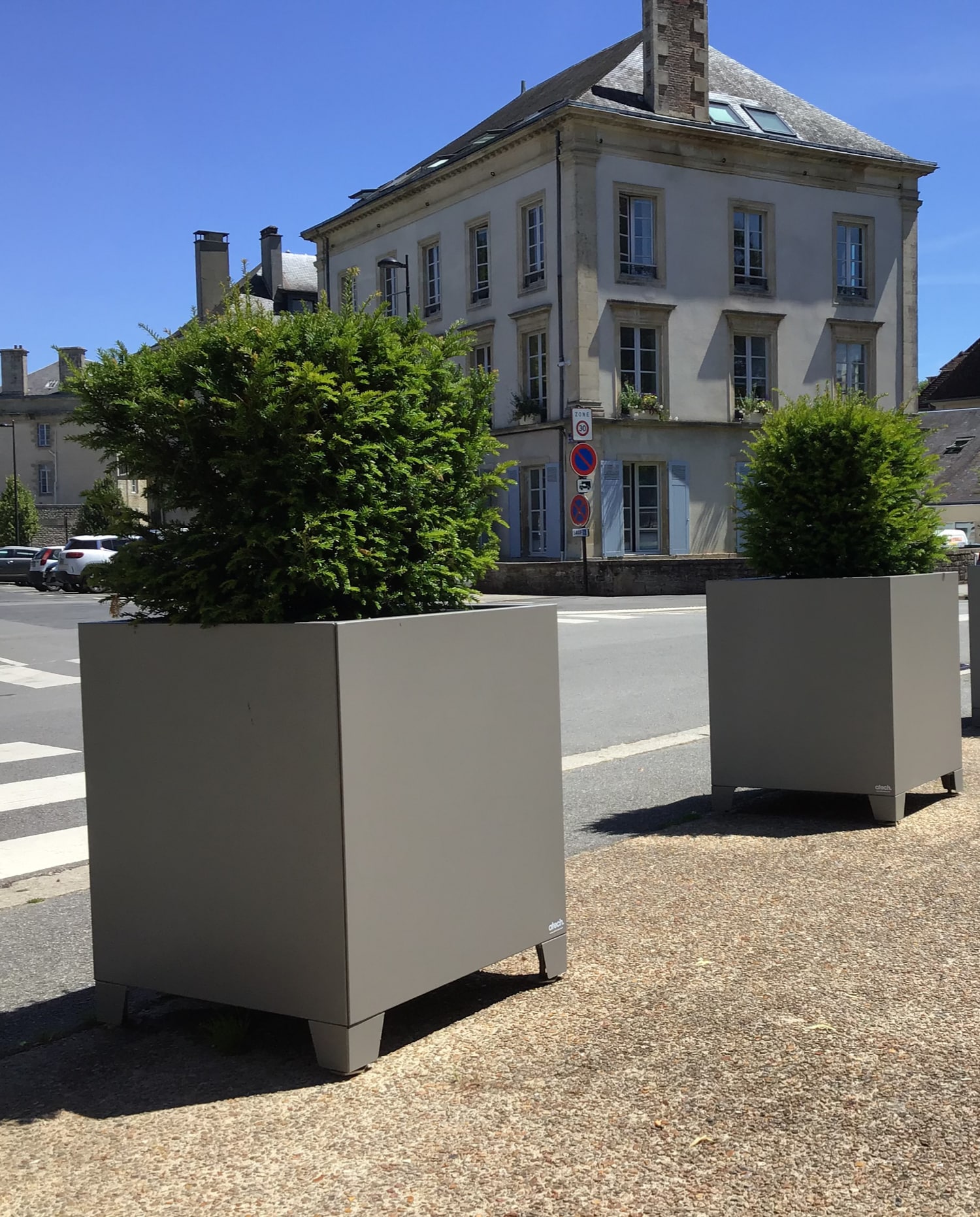 INSPIRATIONS FOR ROAD LAYOUTS
Do you need inspiration to re-abilitate Nature into public or private spaces?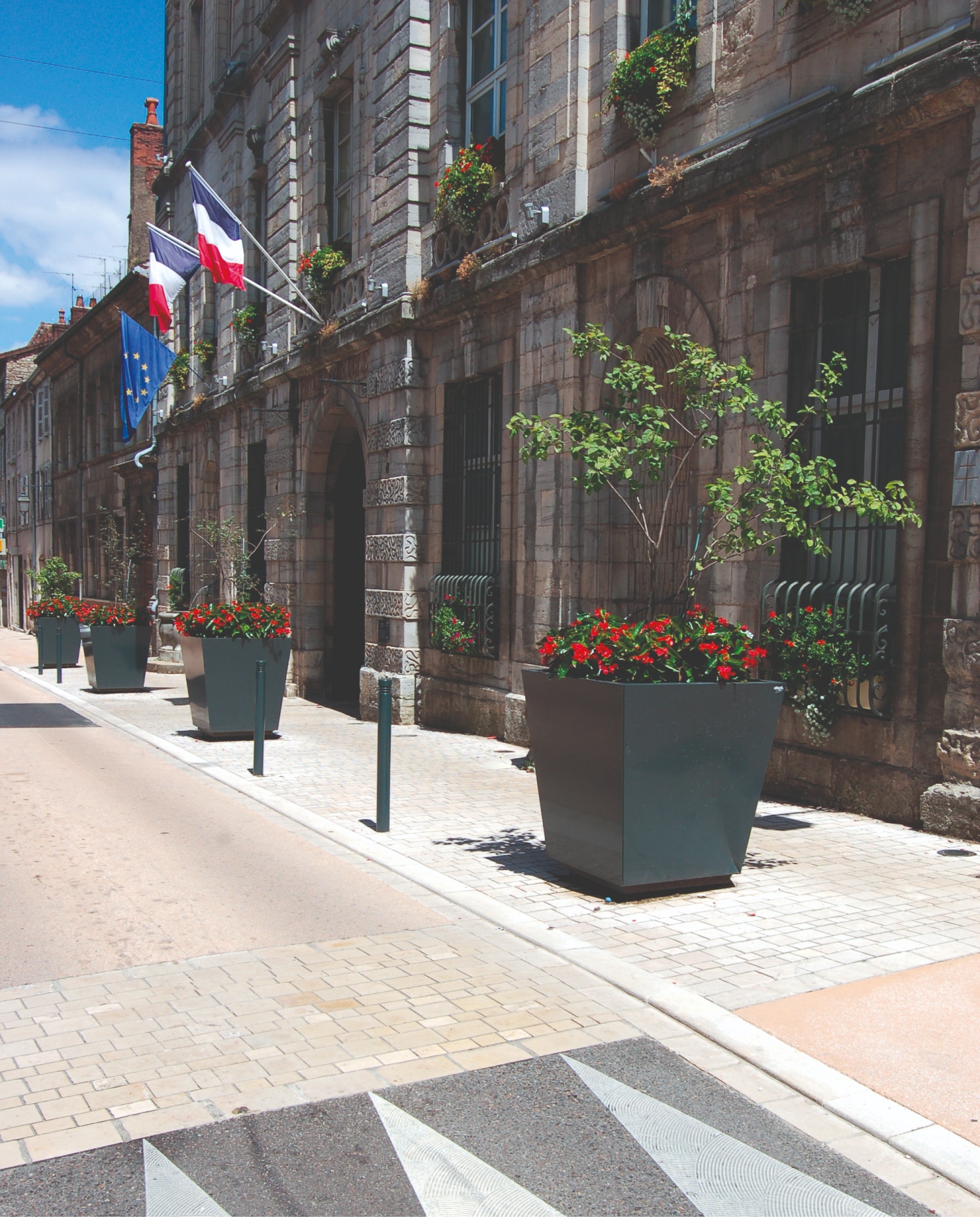 Street furniture for road security
In the choice of street furniture for road layouts, guarantee the security of users is the priority. For that, we offer you different product ranges. They are composed of bollards, columns and barriers. Not to mention tree grates, which protect the tree but also the users.
Grening spaces is our speciality, you'll notice that these product sometimes combine two functions. It is like the signification of "combining the useful with the pleasant"!
These different ranges are standard but we also offer customizable, through our bespoke offer.
In addition, the security aspect is defined according to the different types of users. Do they live in the neighbourhood? Do they come for a visit or just passing by? Do they do an activity here? According to the behaviour, needs are different and consequently, street furniture must be ready to all possibilities.
Besides security, cleanliness is an essential element. Especially if roads become pedestrian. For the user travel, it is necessary to offer bins. On that point, we also adapt ourselves to standard regulations.
Street furniture for soft travels
Finally, with favourised soft travels, cycle paths multiply themselves. Roads must be able to answer this trend. Then, you have the choice among many cycle racks with modern designs and robust materials. In the same way, signaletic pannels have their importance. Their goal is to show the way to pedestrian and  cyclists.
Street furniture for roads, like the one for squares and banks, answer many issues, but for one and only aim. The one of creating an amazing user exeperience. Indeed, it will indirectly have consequences on the opinion and the global life in the city.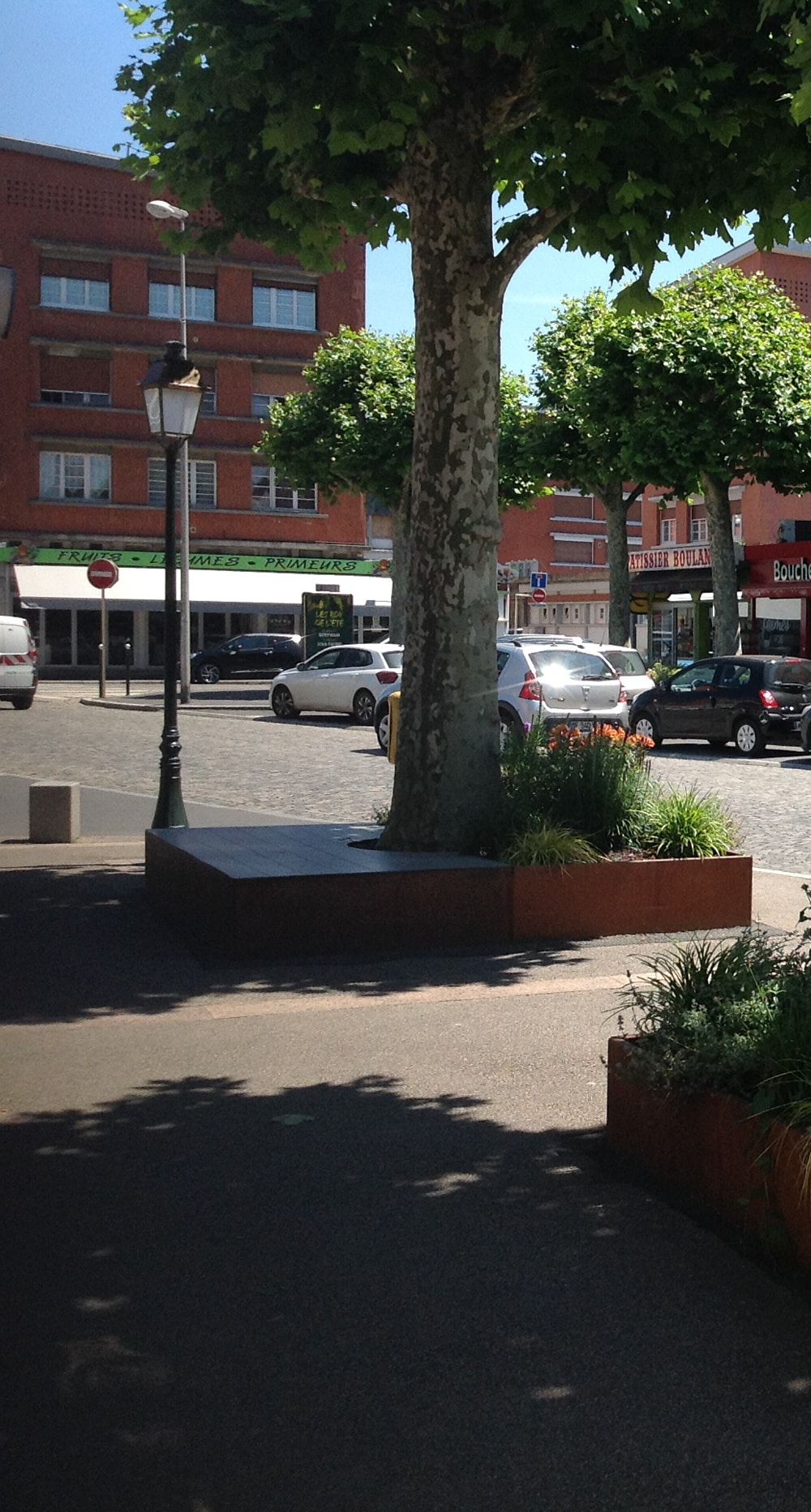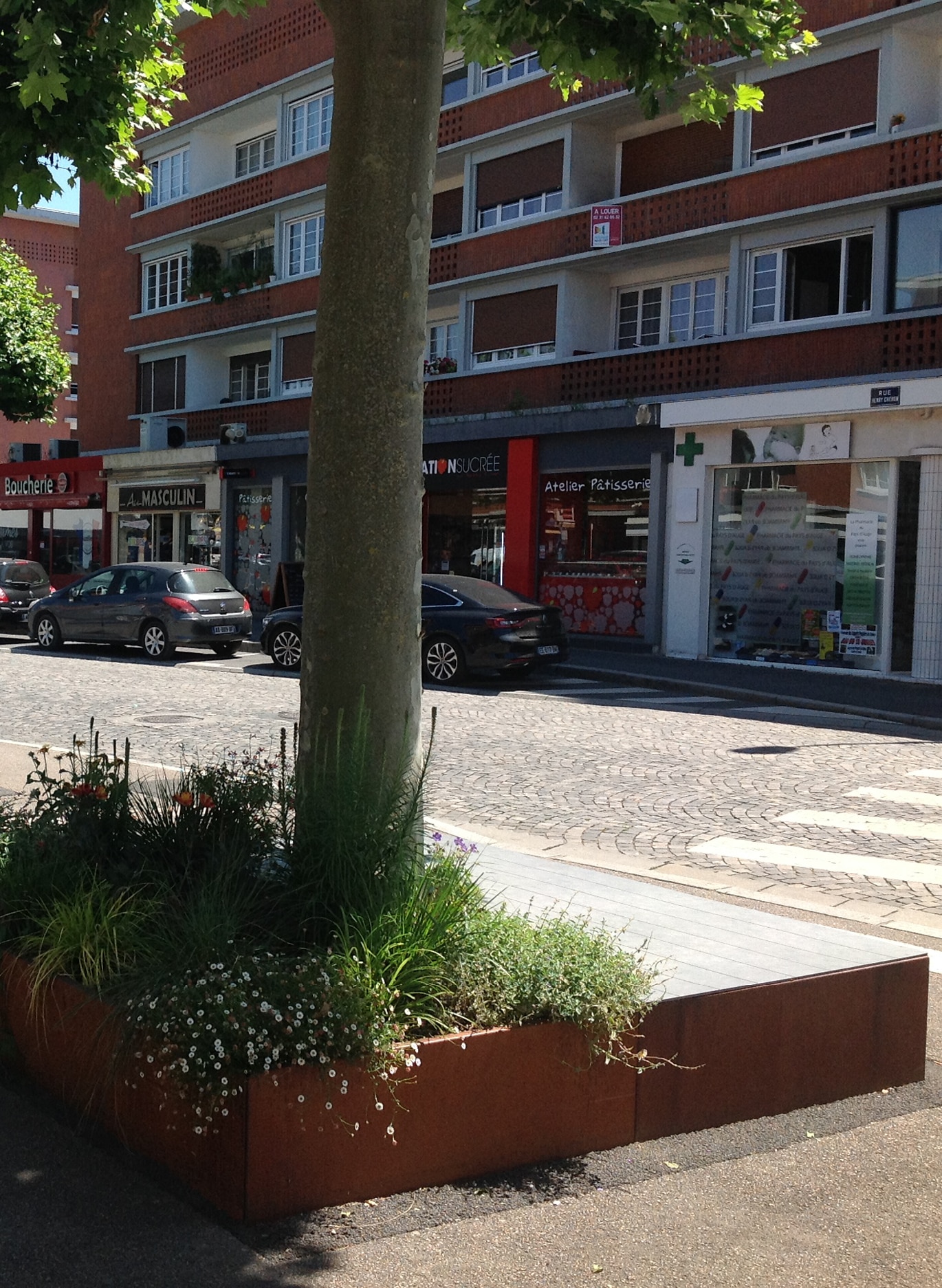 PRODUCT CATEGORIES FOR ROAD LAYOUTS
Tree grates, barriers, bollards and posts... It's up to you to choose!